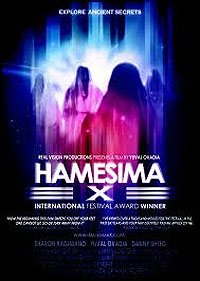 Israel / USA • 2010 • 91m •





• Directed by: Prosper Malka, Yuval Ovadia, Or Yashar. • Starring: Yuval Ovadia, Sharon Raginiano, Danny Steg. • Music by: Paul Avgerinos, Idan Yitzhayek.



A man is sent to Earth on a mysterious mission and caught trying to infiltrate the Mossad's most highly classified facility. During an intensive interrogation, instead of getting the information he was hoping for, the Mossad's investigator is surprised to be given mystical information and Kabalistic secrets. The district psychiatrist, a Holocaust survivor who still carries with him a trauma from the past, joins the investigation, while, a strange beggar who speaks in rhyme, and an imaginary figure in black, who wages Kung fu battles, are trying to get the interrogee to abandon his mission.