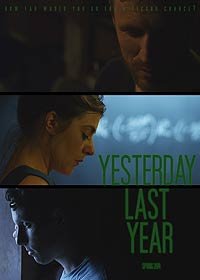 Canada / USA • 2017 • 76m •





• Directed by: Jeffrey Hanley. • Starring: Adam Bradley, Amelia Mathews, Scott Walker. • Music by: James Clements.
Michael spends all his time in the garage trying to build a time machine. Sandra, his wife, is bottom of his priority list. Only his friend and associate, James, seems to get Michael's full attention. One day, the machine starts working, and the three of them must deal with their past mistakes - and how far they're willing to go to fix them.